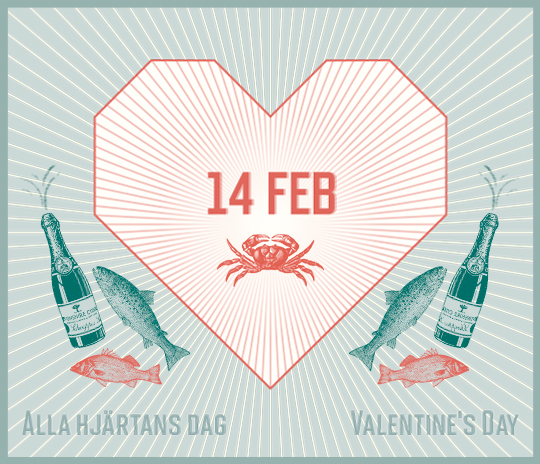 We are open this wonderful evening, Sunday February 14. Come and enjoy our menu filled with perfect luxury such as oysters and champagne, shellfish plateau and all our wide variety of fish and side orders. Happy Valentine!
VALENTINE'S BAG TO GO:
Take home a lovely menu for 2 on Valentine's day:
30 g Swedish caviar from Junkön with flatbread, sour cream and red onion
Cod with shellfish vinaigrette, capers, pickled tomatoes, preserved fennel and pommes duchesse
Pavlova with raspberries, blueberries and raw preserved raspberries and blueberries
550 kr/person
Some needs cooking. Instructions in the bag.
Buy and order your bag via GIFT CARD on our website. Choose to pick it up at B.A.R. or Lux at Lilla Essingen when you buy it. Pick it up Feb 14 after 2 p.m.