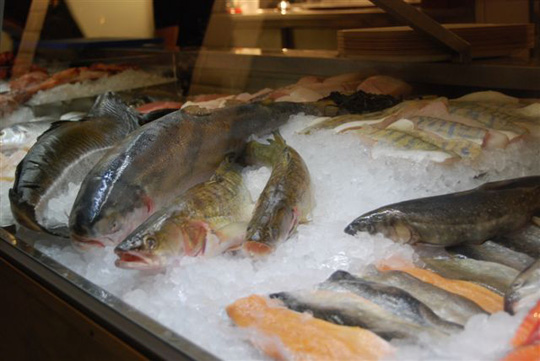 B.A.R.'s MARKET. "Eat at B.A.R. or take away!"
Fresh fish and shellfish are delivered daily to B.A.R. We display everything, from oysters to whole fish and delicious meat and sausages, in our glass counter. As our guest it is possible to take part of this on site, by having lunch or dinner or come by and bring home what you would like to cook. We can guarantee that our market prices are lower than in any other market in town. The price rates are set daily.
Welcome from 5 p.m. Wed-Sat. Please call the kitchen on 08-611 53 31 if you would like to order anything specific!