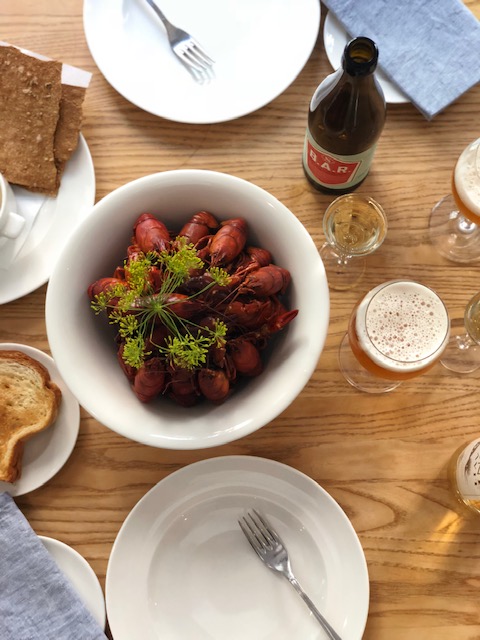 Welcome back after a nice warm summer.
We now (from Aug 16 and some time after) offer half a kilo Swedish crayfish that we serve with Ripe cheese pie, bread, butter and cheese for 495 kr. Let us know that you would like this when you make your reservation so that we have enough for everyone.
It is also possible to order one kilo to take home for 595 kr. E-mail us your order and pick up date on info@restaurangbar.se.