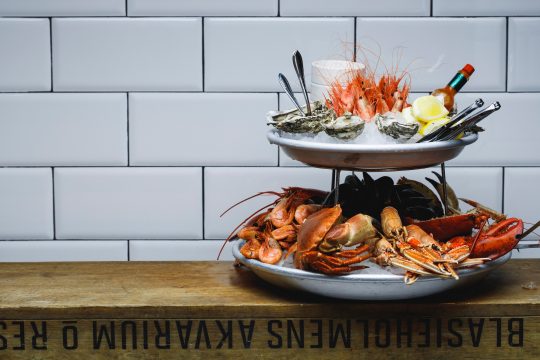 SHELLFISH CHRISTMAS MENU starting November 28
We offer a wonderful Christmas menu from Nov 28:
Shellfish plateau with half a lobster, 2 langoustine, 150 g shrimps, 150 g smoked shrimps, half a crab, mayonnaise, mustard sauce and French fries. Dessert: Yuzu caramelized pineapple wiht coconut ice cream, green shiso and lime curd. 895 kr
We are open for lunch on Thursdays and Fridays! Welcome from noon til late at night. Lunch, long lunch, late lunch, early after work and then dinner….Anything is possible.
Welcome!